Roof Types and Materials
At Mountain View, we know roofing materials– it's what we do. We routinely attend roofing conventions and roofing seminars (yes, there are roofing seminars) so when we say roofing is our thing, we mean it! We believe continuous skill development and utilizing  industry best practices is crucial to delivering value to our customers.
Asphalt Shingles
We'd like to say that we can install any roof in the world, which may be true. However, in Boise, Idaho, ~90% of all new roof installations are asphalt shingles and for good reason. Asphalt shingles have the best longevity in Boise's seasonal climate. When the temperature is 50 degrees in the morning, and swings up to 95 degrees in the afternoon, you need a product that can handle that constant expanding and contracting, and nothing works better than asphalt shingles. Asphalt shingles are priced competitively compared to other products, and are architecturally appealing to the eye– they look nice and add dimension to the exterior of the home.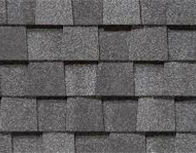 Metal Roofing
While not as commonly seen in the Treasure Valley as asphalt shingles, metal roofing is a mainstay in the mountain towns of Valley County, due to the material's ability to easily shed rain and snow. Metal roofs have a long lifespan, but can be more expensive than other roofing materials. Mountain View has a selection of both standing seam and corrugated barn metal roofing.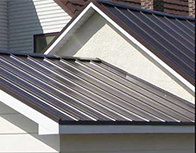 Tile Roofing
Tile roofing, generally either of the flat tile or S-curved style, has an exotic look and great longevity. Due to the weight of the material,however, tile roofing requires special architectural adjustments to support it securely and can be expensive in a re-roof project.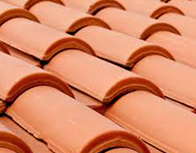 Flat Roof Membranes
Flat roof membranes are popular on commercial buildings or residential patios with little to no slope. Depending on the application, Mountain View can recommend either TPO's (a plastic and rubber membrane) or a commercial torch down (APP Modified Bitumen) for your flat roof project. Flat roof membranes are lightweight and very affordable, but can also be temperamental and not as long-lasting as other materials.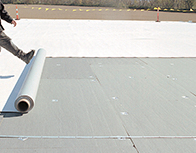 Other Materials
Most Mountain View customers choose asphalt, metal, tile or flat roofing for their new roofs or re-roof projects. Occasionally, however, customers request a specific material for a specific job, and we are happy to accommodate. We have installed cedar shakes, plastic/metal shingles, rubber shingles, and other unusual materials you might have seen online but never in Boise. These jobs are evaluated on a case-by-case basis, taking into consideration the product installation procedures and our professional opinions of the product itself.
For any questions about product installations, or recommended roofing products for your job, contact us today and we'll be happy to talk roofing with you.