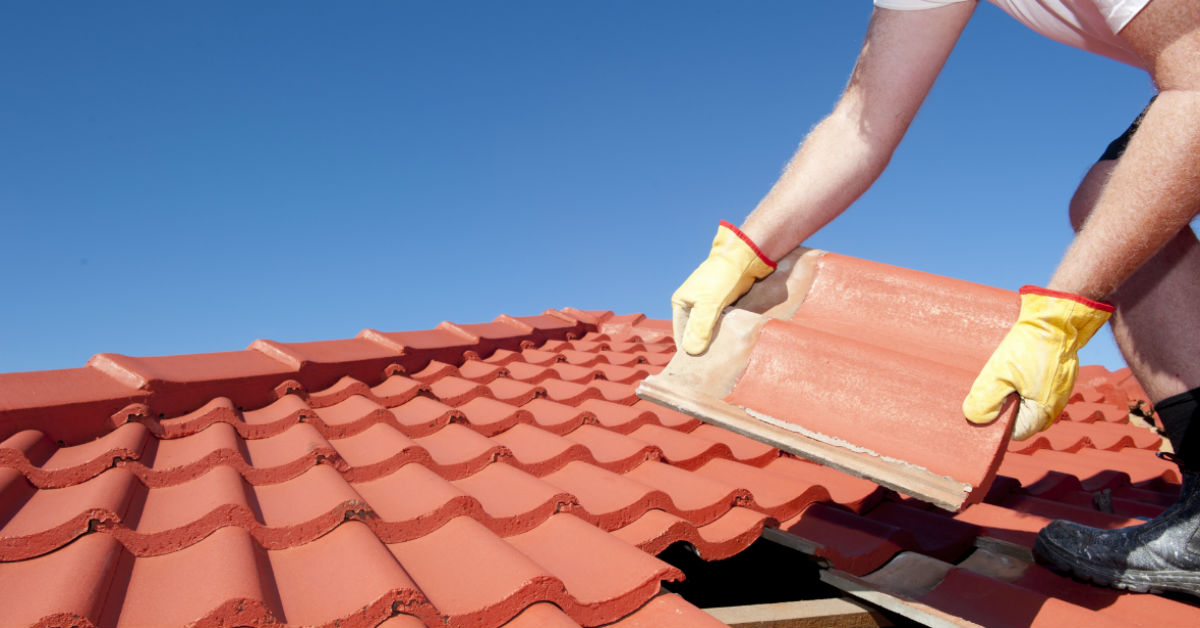 With so many styles of tile roofs, it can be difficult to choose just one. The most popular way to choose besides the appearance is considering the cost and lifespan. The following are the costs and lifespans for different tiles.
Concrete vs. Clay
When trying to decide between clay and concrete, clay is the best choice. Clay's color can withstand the sun much longer and it's more durable than concrete. It can last up to 100 years. Concrete can only last half that. Most people choose clay for their home because they know the value of it will be seen when they sell their home. Since clay has such a lengthy lifespan, it costs double at $700 to $1,000 per square feet.
Slate
Slate tiles can last over 100 years. They are expensive, but not as expensive as clay at $250 to $600 per square feet. The real cost comes from the labor associated with installing this style of roof, which can be about $450 per square feet.
Metal
Metal roofs can last for over 120 years because of their resistance to damage and rust. They can usually escape wind damage up to 150 MPH. Steel or aluminum tiles can cost about $265 to $375 per square feet. Copper or zinc cost significantly more at about $700 to $900 square feet.
How to Choose Roof Tiles

As you are reviewing the types and costs of each tile, ask yourself what is more important to you. If you plan to sell your home at some point, you may want to consider how much of a selling point a clay roof can be. You may spend more money per square foot on it, but you may be able to sell your home for more because of it. However, if don't plan to sell your home, you may want to consider metal. Metal has the longest lifespan, so it's a good option for those who want to keep a family home in good condition without having to pour money into a new roof for at least a generation. Slate tile is a good option too.
Contact us today for more information on these tile roofs. We can help you decide which one is best for you considering style, price, normal weather conditions, and lifespan. We are the roofing experts of the Boise, Idaho area.
http://www.neslate.com/articles/43-roofing-with-slate
http://www.armormetalroofing.com/how-long-metal-roof-last/